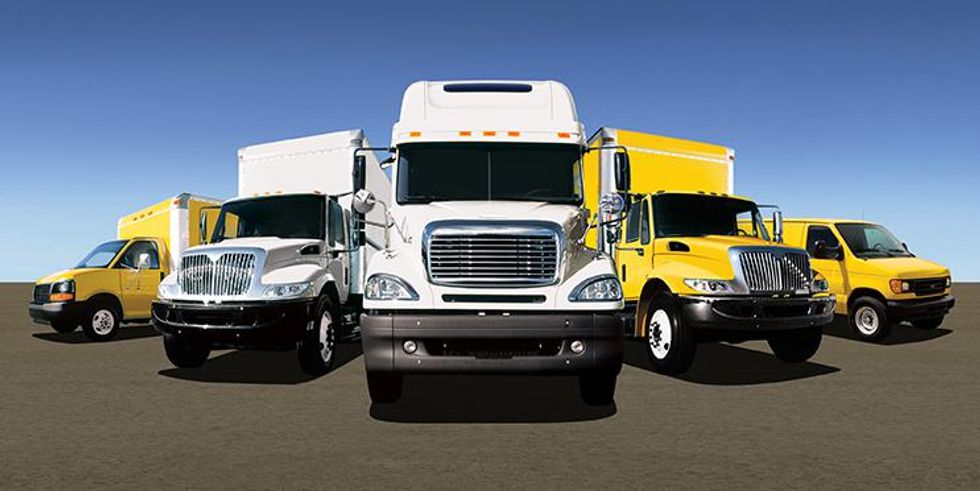 San Diego Used Truck Center
Penske's San Diego, CA Used Truck Center is conveniently located in Otay Mesa off exit 7 of the 905-Freeway, just northwest of the Otay Mesa Port of Entry.
We service the Greater San Diego market and its southern areas. We offer a variety of used trucks for sale including light and medium duty trucks and heavy duty tractors. Inventory on our lot usually numbers 50 vehicles that have been inspected and are available immediately. Our inventory includes both CARB (California Air Resources Board) compliant vehicles as well as non-CARB compliant vehicles.
At the San Diego Used Truck Center, you'll find:
Light duty box trucks
Medium duty straight trucks
Sleeper tractors
Single axle day cab tractors
Tandem axle day cabs
Tri-Axle Tractors
Refrigerated trucks
Flatbeds
Our inventory changes daily. Please call us to confirm inventory availability.
Contact San Diego
Used Truck Center
1-310-515-3510
1-619-651-2173
8710 Avenida De La Fuente
San Diego, CA 92154
Sales Representative
Yeisen Delgado
Yeisen.Delgado@penske.com
Location Hours
Mon.–Fri.: 8:30am–5:00pm PT
Sat.: Closed
Sunday: Closed
Inventory