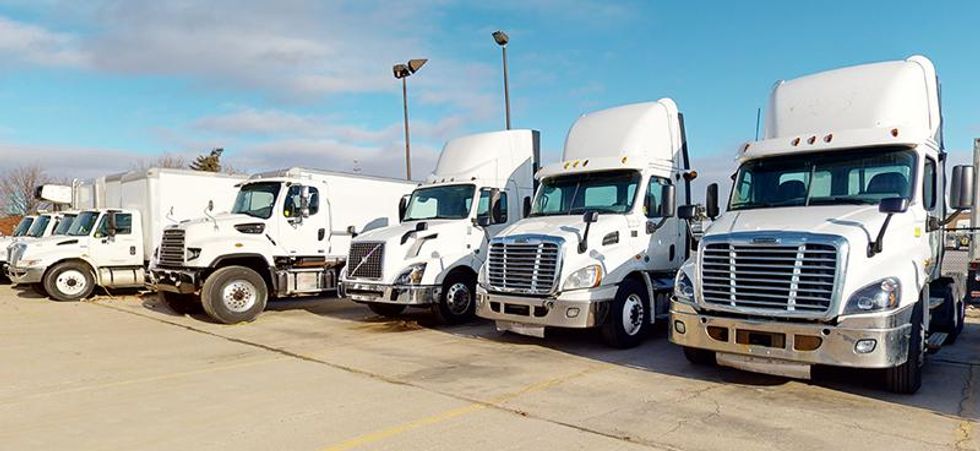 Toronto Used Truck Center
Penske's Toronto Used Truck Center is conveniently located in Mississauga near the Dixie Road exit on Highway 401.
We service the greater Toronto area and Ontario, and offer a variety of used trucks for sale including light and medium duty trucks and heavy duty tractors. Inventory on our lot usually numbers 100 vehicles that have been inspected and are available immediately.
At the Toronto Used Truck Center you'll find:
Light duty trucks
Medium duty trucks
Single axle day cab tractors
Tandem axle day cabs
Tri-Axle Tractors
Sleeper tractors
Dry van trailers
Refrigerated trailers
Flatbed trailers
Contact Toronto
Used Truck Center
1-905-696-7775
1-844-893-7196
1610 Enterprise Road
Mississauga, ON L4W 4L4
Canada
Sales Representatives

Ray Martin
raymond.martin@penske.com
Roger Lor
roger.lor@penske.com
Location Hours
Mon.–Fri.: 8:00am–5:00pm ET
Saturday: 10:00am–2:00pm ET
Sunday: Closed
Inventory
Take a Virtual Tour
Directions to 1610 Enterprise Road, Mississauga, ON L4W 4L4:
Take Highway 401 to Dixie Road north to Shawson Road
Turn right on Shawson Road and continue to Enterprise Road
Turn right on Enterprise Road and look for the Penske location on the right at 1610 Enterprise Road