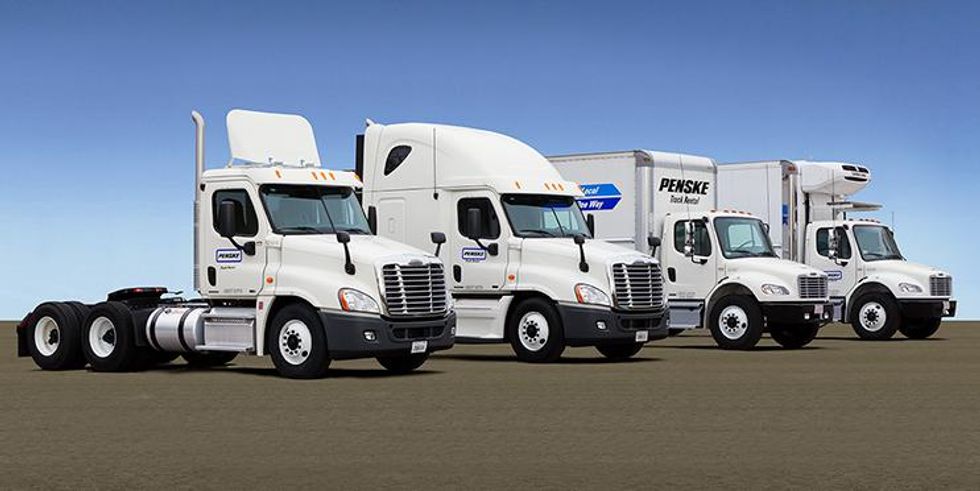 Tampa Used Truck Center
Penske's Tampa, FL Used Truck Center is conveniently located near the intersection of I-4 and Hillsborough Avenue.
We service the Tampa city area and central and western Florida and offer a variety of used trucks for sale, including light and medium duty trucks and heavy duty tractors. Inventory on our lot usually numbers 50 vehicles that have been inspected and are available immediately.
At the Tampa used truck center, you'll find:
Light duty box trucks
Medium duty straight trucks
Sleeper tractors
Single axle day cab tractors
Tandem axle day cabs
Refrigerated trucks
Flatbeds
Directions to 5302 N 56th St, Tampa, FL 33610:
From I-4, take Hillsborough Avenue.
Go west on Hillsborough Avenue to 56th Street.
Go south on 56th Street and turn right on Shadowlawn Avenue.
Contact Tampa
Used Truck Center
813-261-4717
5302 N 56th St
Tampa, FL 33610
Sales Representative
Eriksson Jimenez
Eriksson.Jimenez@penske.com
Location Hours
Mon.–Fri.: 8:00am–5:00pm ET
Saturday: By Appointment Only
Sunday: Closed
Inventory