How to Buy a Penske Used Truck
Find a truck in our inventory and talk to a Penske rep.
Place your deposit.
Penske will begin vehicle preparation.
Sign and return the bill of sale.
Once you are notified your vehicle is ready, make payment via certified funds.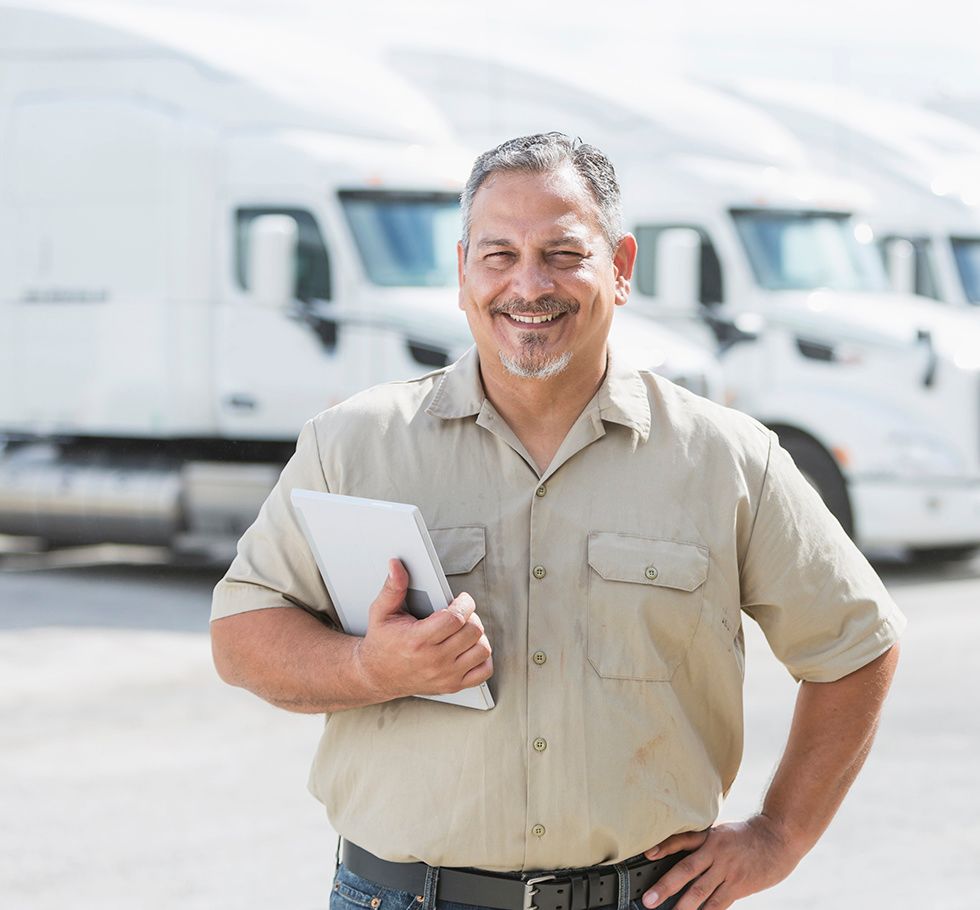 Receive Your Vehicle
Penske will provide you with the contact information to the location where the vehicle is parked. You will need to take the following to the Penske location for pick-up:
Your driver's license
The signed bill of sale
Some vehicles may be immediately available. In other cases, vehicles are active until the point of sale and will still need to undergo a pre-sale inspection before they can be picked up.

Find out about Penske's Vehicle Delivery.
Commercial Vehicles
Operating a vehicle for commercial purposes differs from personal use. Learn more about commercial vehicle operation and maximum allowable weight.
Trucks over 26,000 lbs. GVW require a Commercial Driver's License (CDL). Consult Federal Motor Vehicle regulations for more information.
Operating a Commercial Vehicle
Operating a vehicle for commercial purposes is different than operating one for personal use. Generally, a vehicle or combination tractor and trailer exceeding a GVW of 26,000 pounds requires special licensing and registration. Laws governing legal operation, such as physical exams, drug testing and hours-of-service logs differ for commercial applications. For more details, contact your state's department of transportation.
| GVW Classifications | Maximum Allowable Weight (GVW) |
| --- | --- |
| Light duty trucks | Up to 15,000 lbs. |
| Medium duty trucks, non-CDL | 15,001 to 26,000 lbs. |
| Medium duty trucks, CDL | 26,001 to 33,000 lbs. |
| Heavy duty trucks (tractors) | 26,001 lbs. or greater |
| Single-axle tractors/trailers | Typically 55,000 to 65,000 lbs. |
| Tandem-axle tractors/trailers | Typically 80,000 lbs. |